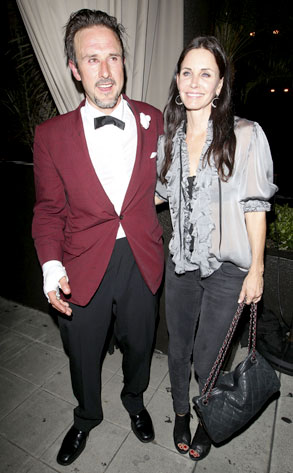 Hellmuth Dominguez, PacificCoastNews.com
Who says you can't be friends after a breakup?
Courteney Cox and David Arquette are the latest twsome to defy the divorce rules after officially ending their marriage today. Not only have they remained on good terms after they first broke up back in 2010, but they've been happily coparenting their 7-year-old daughter, Coco, ever since.
But Courteney and David aren't the only celebrity couple who have taken the term "amicably split" to heart.