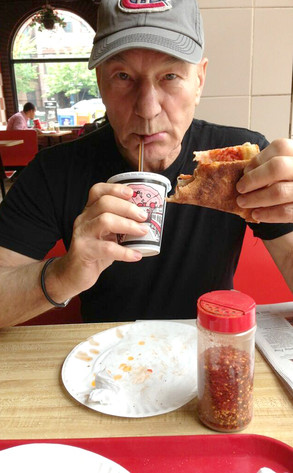 Patrick Stewart, the human more commonly known as X-Men's Professor Charles Xavier or Star Trek's Captain Jean-Luc Picard, has a breaking news announcement. Which is why he has turned to Twitter, a social media platform used exclusively for breaking news announcements.
And he's set his phaser to stun for this one. As in, you're going to be stunned after you hear it.
"My first ever pizza 'slice'. Please note: the authentic NY fold," Sir Patrick Stewart (@SirPatStew) tweeted alongside this photo.