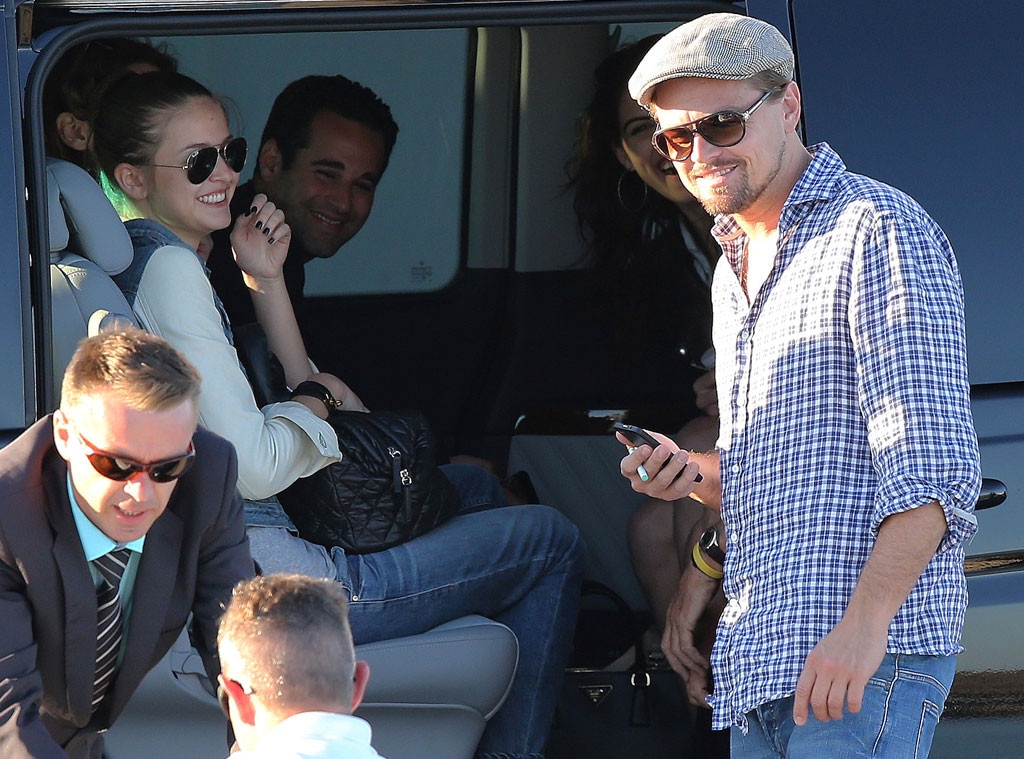 INF/WENN.com
New couple alert?
Leonardo DiCaprio has been spotted with yet another lovely lady. This time the lucky gal is Victoria's Secret model Toni Garrn.
DiCaprio and Garrn were recently spotted hanging out together with friends at a Grand Prix party in Monaco.
While we'll have to wait and see if things get serious between the two, here are five things to know about Leo's new lady friend.
Dimitrios Kambouris/WireImage
1. Here Are Her Stats: At 20-years-old, Garrn is 18 years younger than Leo. She has blond hair, blue eyes and comes in at six feet tall.
2. She's Foreign: Garrn was born in Hamburg, Germany. At age 2, she and her family moved to London then relocated again to Athens when she was 6. By 10, the clan returned to Hamburg.
3. Yes, She's a Model: The blond beauty was discovered at age 15 as an exclusive model for Calvin Klein. After several seasons of working with CK, she began walking for other designers, including Dior, Hermès and Dolce & Gabbana. In Fall 2011, she began working as a Victoria's Secret model and has since appeared in their campaigns and fashion shows.
4. Social Butterfly: Garrn is quite the tweeter. From her travels around the world to Bora Bora, Cannes and the Coachella Music Festival to behind-the-scenes pics from her photo shoots, she loves sharing news and pictures via her Twitter profile.
5. Heating Up: While their relationship is new, a source recently told the New York Daily News of the budding couple, "They've been getting quite close over the last week. There is definitely chemistry there." Only time will tell.