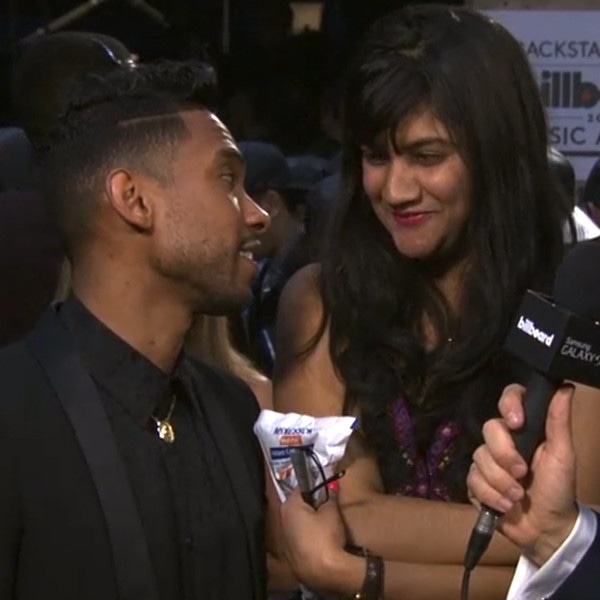 ABC
The last thing Miguel wants is a lawsuit. But he may just have one.
Khyati Shah—the audience member who was accidentally landed on by the singer during his performance at the Billboard Music Awards a few weeks back—is now "considering" legal action.
Shah's attorney, Vip Bhola, tells E! News exclusively that a decision will be made soon on whether to file a lawsuit against Miguel pending Khyati's most recent medical results. He noted that the fan has been experiencing "difficulties" as a result of the incident.
"We will determine that after we have feedback from medical providers," Bhola told E! News, declining to give a timeline on when any civil action might be filed.
The attorney also added that he has not spoken to the performer's legal representatives, but did leave open the possibility of a settlement.
Shortly after he crash-landed on top of her during a poorly timed jump across the stage, Khyati was all smiles in an interview alongside the crooner while holding an ice pack on her elbow.
In the same interview, Miguel called her his "new friend," and lamented they met under "not the best circumstances" but promised he'd make it up to her.
He later tweeted, "got caught up in the moment, thank goodness Khyati is okay," only to delete the post the next day.
Bhola added that Khyati was in "shock and star struck" after the awards ceremony when she was interviewed, but that her medical condition has since worsened in the days after.
A rep for Miguel was unavailable for comment.