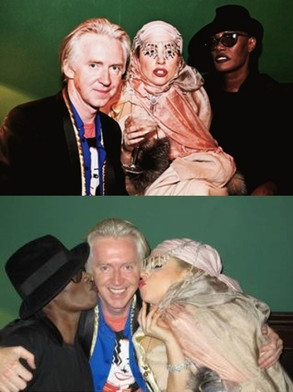 littlemonsters.com
Mother Monster has returned!
Lady Gaga tweeted an awesome photo of herself after a lengthy hiatus from the social media site.
The "Bad Romance" singer posted the pic on her Little Monsters community website for all her fans to see.
Gaga poses in the photo with none other than singing legend Grace Jones and milliner Philip Treacy. What a fabulous combination!