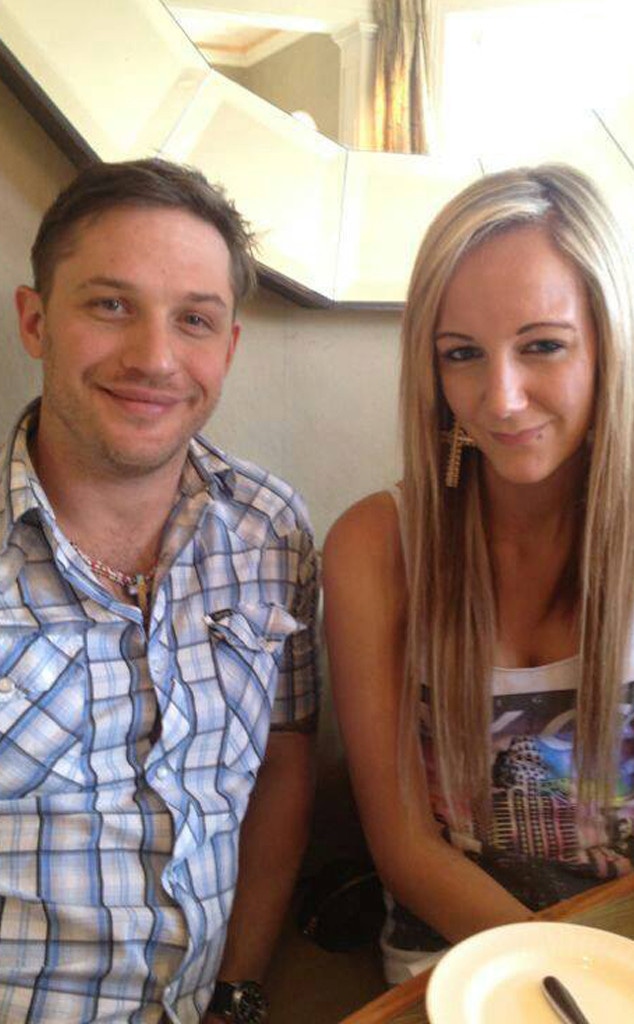 Facebook
You're not dreaming, lady! The Inception hunk is really sitting next to you. 
Tom Hardy turned a young mom's fantasy into reality on Tuesday. After appearing on a British talk show to speak about her rare liver cancer diagnosis, Kayleigh Duff revealed that meeting the fellow Brit was on the top of her wish list. 
Fortunately for the 23-year-old, the sister of Hardy's fiancée Charlotte Riley happened to catch the program that day and immediately enacted a plan to surprise the deserving mother with a dream date of a lifetime, with the aid of Duff's friend Katie Birch.
"I nearly died when I saw him," Duff told the local Canterbury Times after meeting the actor for lunch. "I was shaking—I just thought we were having a day out in London.
"Tom's fiancée Charlotte and Katie arranged it all without me knowing and he was so lovely and down to earth."
And the surprises didn't stop there. The handsome actor also arrived bearing some gifts—just jewelry, that is. "We had lunch and tea and scones and he bought me a diamond necklace," said the mother of 2-year-old Kai.
Pal Katie Birch documented the entire heartwarming event on social media. "Amazing day with Tom Hardy so down to earth amazing guy plus Charlotte is one amazing lady!!" Birch tweeted along with a pic during their outing together.