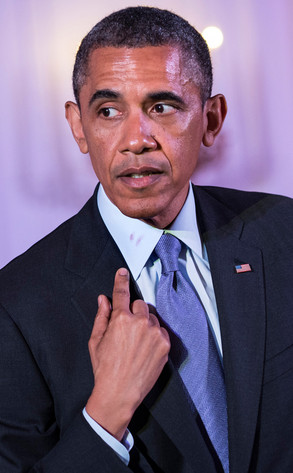 AFP PHOTO/Brendan SMIALOWSKI
President Barack Obama paid some lip service to an American Idol alum—and cracked everyone up in the process.
Runner-up Jessica Sanchez found herself the beneficiary of a hilarious quip by the commander in chief Tuesday night at the Asian-American and Pacific Islander Heritage Month celebration at the White House when Obama let fly a cheeky zinger about the camaraderie that was on full display in the room.
And, apparently, that camaraderie was evident on his collar.