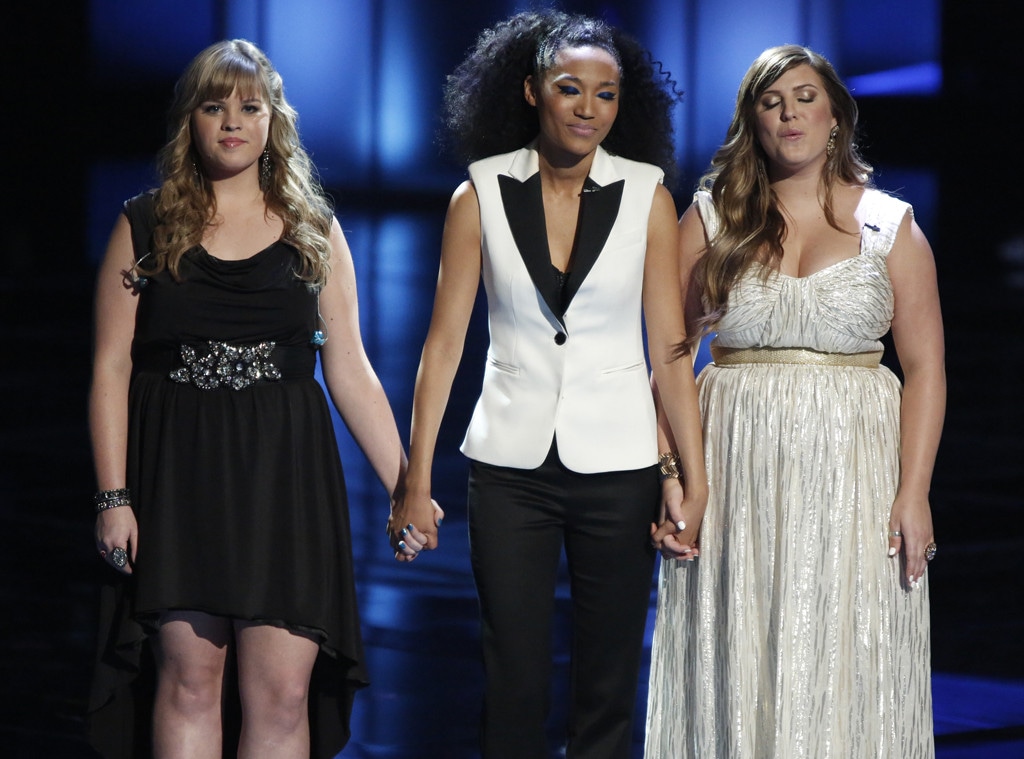 Tyler Golden/NBC
Oh snap! The Voice is not messing around.
Tonight, the NBC reality series had to whittle its contestant pool from 8 to 6, which meant the cold and unyielding hand of elimination would descend upon 2 Voice hopefuls. That we can always count on. What we did not count on was not 1, but 2 front-runners being sent home in one fell swoop!
Judith Hill and Sarah Simmons, both from Adam Levine's team, got the boot after Voice voters deemed these season-four favorites as not favorable enough.
Hill, a former backup singer for the late, great Michael Jackson, was considered by many as the one to beat all season. And Simmons had continually wowed America and the coaches with her soulful singing and consistent performances. For those keeping score, these are the coaches and team members still in the game:
Danielle Bradbery (Team Blake)
Holly Tucker (Team Blake)
The Swon Brothers (Team Blake)
Sasha Allen (Team Shakira)
Amber Carrington (Team Adam)
Michelle Chamuel (Team Usher)
What did you guys think of the shocking results? And can anyone stop Team Blake Shelton?