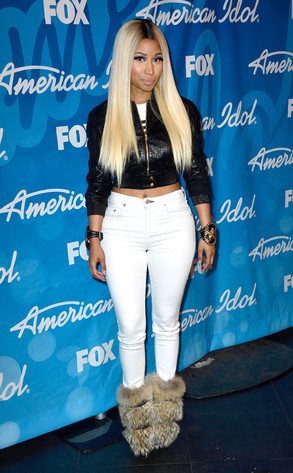 Frazer Harrison/Getty Images
Nicki Minaj is willing to play nice.
The rapper agreed to be a guest on New York City's Hot 97 morning radio show yesterday, in an effort to clear the air and squash her almost year-long beef with DJ Peter Rosenberg, and it looked like the duo made some good progress.
After throwing some shade at the "Starships" rapper before she hit the Summer Jam stage last year—causing Minaj to pull out of the show completely—Rosenberg explained himself to the best of his ability, and wanted to make it clear that he would never speak ill of Minaj as a person.