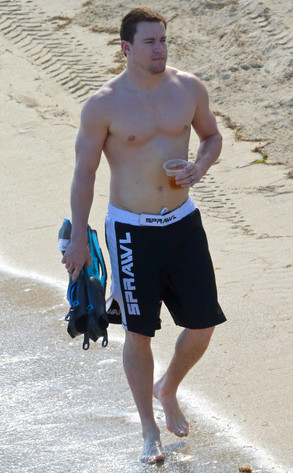 Turgeon/Winslow / Splash
We've officially found your motivation to get your body back in shape for summer.
E-Score has unveiled the 10 hottest male and female beach bodies according to a nationwide survey, and unsurprisingly this year's Sexiest Man Alive Channing Tatum landed the top slot among 10 hunky men.
Olivia Wilde—who recently showed off her toned bikini bod with fiancé Jason Sudeikis in Hawaii—nabbed the No. 1 spot for women, with Adriana Lima (No. 2), Brooke Burke-Charvet (No. 3) and Gabrielle Reece (No. 4) not far behind.