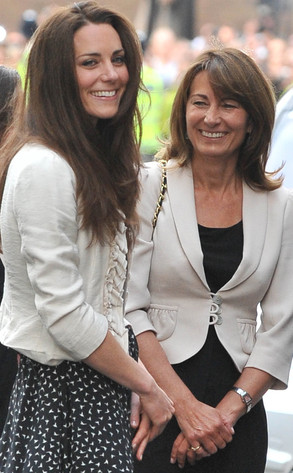 George Pimentel/WireImage
Carole Middleton may be the future grandmother of a British monarch, but to locals from her village Kate Middleton's mom has earned another beloved title: neighborhood hero.
The 58-year-old is being lauded for finding a neighbor's lost dog and returning it to its understandably worried owner.
Per The Telegraph, Prince William's mother-in-law was driving her car in Berkshire, England, when she came across the pooch on the side of the road.