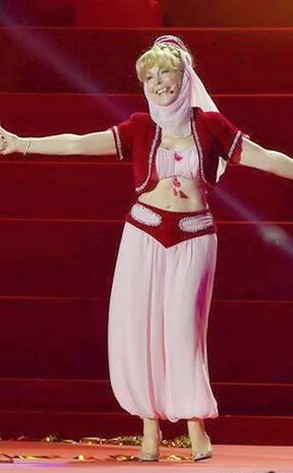 instagram
Age ain't nothing but a number—especially when you're a genie named Jeannie.
Barbara Eden rocked the Life Ball charity event in Vienna over the weekend, bringing back her famous I Dream of Jeannie outfit.
The 78-year-old looked as hot as ever while hitting the stage in the midriff-baring pink and red ensemble complete with harem pants, braided ponytail headdress and veil.