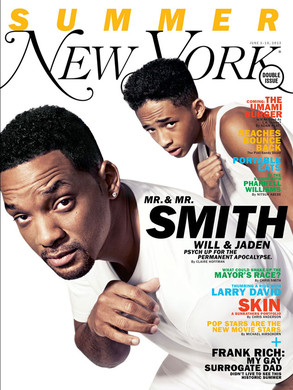 New York Magazine
Will Smith and Jaden Smith? Like father, like son—just check out their zany, sidesplitting pics while promoting their new movie, After Earth.
And while the doppelgänger duo have now done two films together, Papa Smith wants to make one thing clear: His 14-year-old actor son is his own person, and his choices are his own.
In a new interview with New York Magazine, Papa Smith stresses that although Jaden is following in his dad's footsteps, Will and wife Jada Pinkett Smith never nudged their children—including daughter Willow—into a life in showbiz.