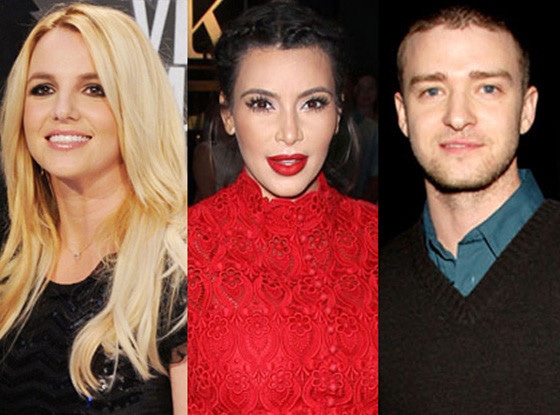 Getty Images, SIPA
Happy Memorial Day, everyone!
While today's holiday often marks the beginning of the summer, Hollywood is making sure to remember what this special day is really all about.
Stars are taking to Twitter to thank American military members for all their brave and hard work. Everyone from Britney Spears to Kim Kardashian is speaking out in support of the troops who have or are currently serving the country.
See all the best celeb tweets below:
Britney Spears: Happy Memorial Day everyone! I'm so grateful to the brave men and women who serve this country. God Bless America! Xo
Kim Kardashian: Thank you for all that you do for us!
Justin Timberlake: Happy Memorial Day! Cheers to all of our men and women who serve to protect this GREAT nation and our freedom. #Salute #HappyMemorialDay
Andy Cohen: Mazel to all the servicemen - past and present - who keep us free! Thank you...
Carrie Underwood: Good morning! Today, we remember those who have served our country. Thank you to our military members. I declare today #HugASoldierDay
Miranda Lambert: Happy Memorial Day. Thanks to all who serve and have served. We can't ever say that enough.
LeAnn Rimes: Happy Memorial Day and a HUGE thank you to all those who've served our country. Love you all
Ariel Winter: Today we give a million thanks to the amazing men and women who serve our country. They are true heroes! Happy Memorial Day! #appreciate
Brooklyn Decker: Memorial Day. Thank you to all of those who have sacrificed everything; their families as well.
Hugh Hefner: Happy Memorial Day
Nicky Hilton: Happy Memorial Day! Let's all give thanks to the brave men and women who constantly put their lives in danger for our freedom.
Kerry Washington: Happy Memorial Day. With gratitude & prayers for those who serve, remembrance for those who have given their lives and with hope for peace.
Molly Sims: Happy #Memorial Day everyone! Never forget our fallen heroes. #USA
Lady Antebellum: Happy Memorial Day to everyone and all those who have served for us!
Cheryl Burke: Happy Memorial Day! A huge thank you to those serving our country.
Send your well wishes to the troops below!