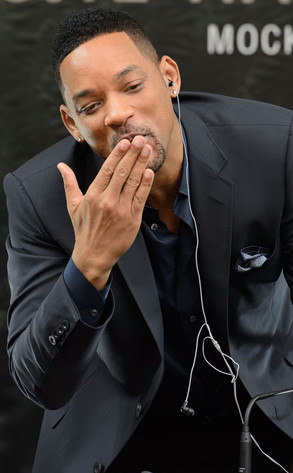 Starface.ru / Splash News
Kiss kiss!
Will Smith played up his romantic side and blew a kiss to fans at the Moscow press day for his flick After Earth.
The film, which also stars his son Jaden Smith, has taken the actor around the world for premieres for almost a month.
Will and Jaden have been enjoying their father-son time.