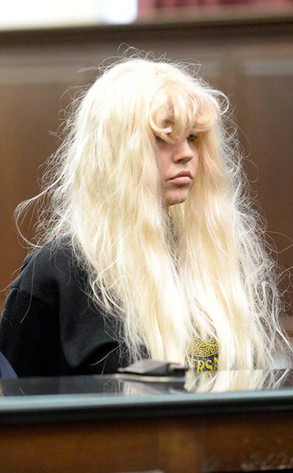 Steven Hirsch/ Splash News
Just when you didn't think Amanda Bynes had anything more to say...she goes on yet another Twitter rant.
The former Nickelodeon star took to her favorite social media platform today to reveal everything from a new career path to more plastic surgery in her near future.
"I'm getting in shape and getting a nose job!" she said. "I'm looking forward to a long and wonderful career as a singer/rapper!"