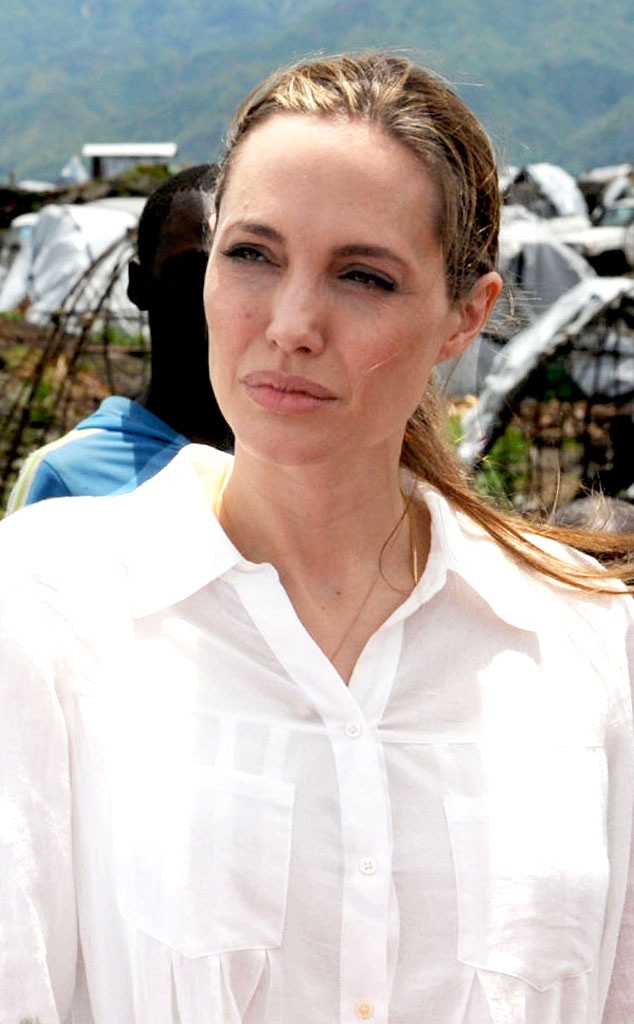 CHP/FAMEFLYNET PICTURES
Angelina Jolie's aunt has lost her battle with breast cancer.
The Oscar winner's uncle, Ron Martin, told E! News exclusively that his wife, Debbie Martin, passed away this morning at about 1:50 a.m. Debbie was the younger sister of Jolie's mother, who died of the ovarian cancer in 2007.
News of Jolie's aunt's passing comes just a couple of weeks after the Salt star revealed she had undergone a preventative double mastectomy.
"Angelina has been in touch throughout the week and her brother Jamie has been with us, giving his support day by day," Ron said. "They both loved Debbie very much and although Angie is not able to come right now she has sent her love and support which was very nice."
"We have seen Angelina a number of times since Debbie was diagnosed with breast cancer and Debbie and I were both very proud of her recent decision to have the double mastectomy and to do everything she can to keep her family from having to go through what we've been through," he continued. "Angelina's father Jon Voight has also been tremendously supportive—he came down to see Debbie last Sunday and spent the whole day, talking with her and sharing his love and I know Debbie really enjoyed seeing him and talking with him."
Debbie died at Palomar Hospital in Escondido, Calif. and is survived by her husband Ron and their two sons Chris and Cory Martin.