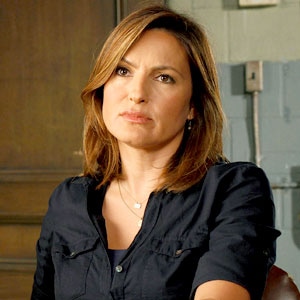 Will Hart/NBC
Exhale Law & Order: SVU fans, Mariska Hargitay has revealed she'll be back in her Emmy-winning role as Detective Olivia Benson.
The actress tweeted: "Happy weekend. It's official. Season 15—I'LL BE BACK!"  
The season 14 finale left fans wondering about the fate of Detective Benson after she wasn't expected to return to work and was being held at gunpoint.
Luckily, she (or her agent?) somehow found a way to escape and Hargitay will continue to bust dirty pervs and sundry perps for another season. Yay!