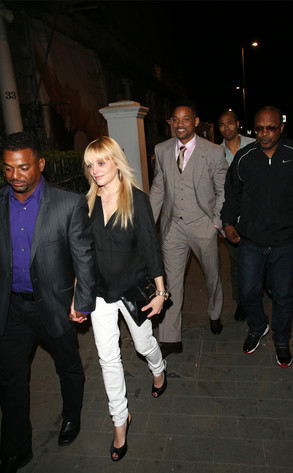 TFLASH/LUIGI/WENN.com
Reunited and it feels so good!
The castmembers of the hit show Fresh Prince of Bel-Air joined up with Will Smith in Europe to watch his eldest son, Trey, DJ at a London club on Thursday evening.
The supportive group included DJ Jazzy Jeff, Alfonso Ribeiro and his wife, Angela Ribiero.