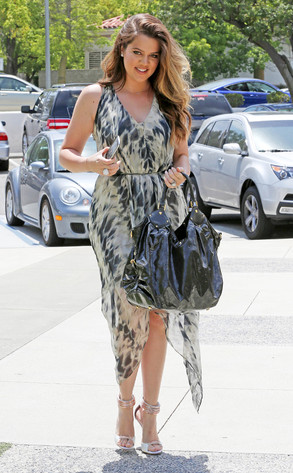 Clint Brewer / Splash News
The Kardashian sisters are no strangers to the spotlight, and when it comes to dressing up and feeling good, they're all bonafide experts.
When we caught up with Khloé Kardashian Odom at Hypnotiq's Glam Louder event in Los Angeles, we couldn't help but ask her how she reinvents her look time and time again, while always turning heads.
From designer dresses to amazing accessories, the stylish star certainly know how to flatter her figure and look pretty and polished at every event.