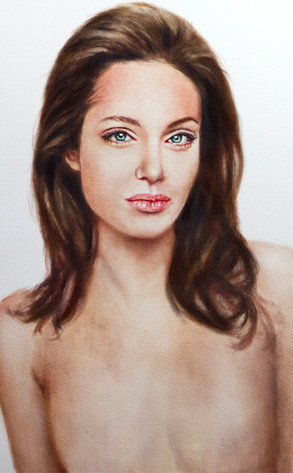 Courtesy of Art Below
Angelina Jolie is a beautiful woman, inside and out.
Swedish artist Johan Andersson tried to convey her ethereal feminine look in a topless, post-mastectomy portrait.
The vulnerable painting of Brad Pitts love is going to be sold for auction, per ArtBelow.org. Proceeds from the sale will go to the Falling Whistles charity, an organization that campaigns for peace in the Congo, which ArtBelow points out is, "a cause which Angelina Jolie herself is very passionate about."