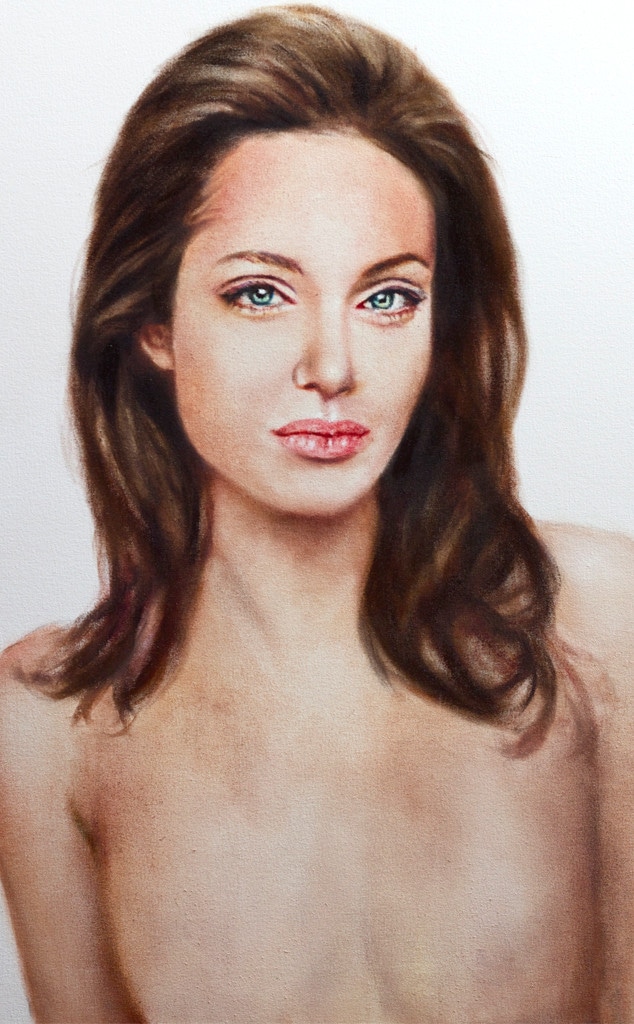 Courtesy of Art Below
Angelina Jolie is a beautiful woman, inside and out.
Swedish artist Johan Andersson tried to convey her ethereal feminine look in a topless, post-mastectomy portrait.
The vulnerable painting of Brad Pitt's love is going to be sold for auction, per ArtBelow.org. Proceeds from the sale will go to the Falling Whistles charity, an organization that campaigns for peace in the Congo, which ArtBelow points out is, "a cause which Angelina Jolie herself is very passionate about."
The artist, whose Amy Winehouse portrait helped shoot him to fame, felt personally connected to Jolie's experience. "My mother had aggressive breast cancer when I was 15, the thought of her having to have a mastectomy really scared me and she was fortunate enough to have surgery without the mastectomy," he said. "The recent news about Angelina stirred an anxiety within me leading me to paint this portrait. There is an underlying awkwardness in her demeanor in juxtaposition to the natural beauty of her face."
Clearly, the 37-year-old mom of six has inspired a lot of people.