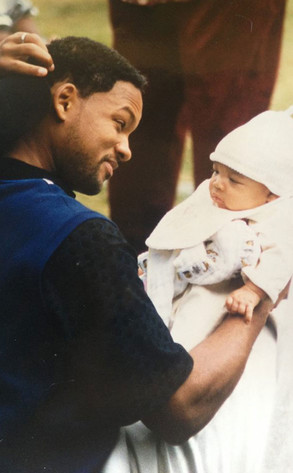 facebook.com/jada
Call it an early Father's Day gift.
Jada Pinkett Smith posted the cutest of photos to her Facebook page on Thursday showing husband Will Smith holding the couple's son Jaden when he was just a wee baby.
"Before Will and Jaden starred in AE, they starred in...Daddy Trying to Figure It Out," she wrote, making reference to their upcoming movie, After Earth. "I have been blessed with one of the best baby daddies in the world."