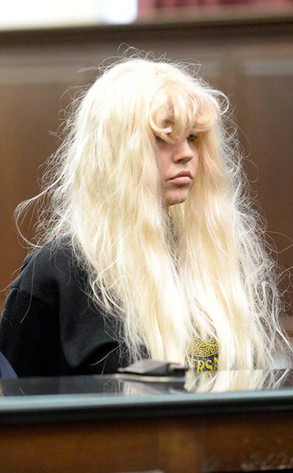 Steven Hirsch/ Splash News
Amanda Bynes attended court this morning (donning her wig and all), following an arrest last night for alleged reckless endangerment, tampering with evidence and possession of marijuana.
Assistant District Attorney Chikaelo Ibeabuchi stated in the hearing that Bynes told police she had tossed a vase out of her apartment window, and not a bong as was originally reported.
The 27-year-old was still in the same attire from last night and looked disheveled and anxious as she constantly readjusted her wig.