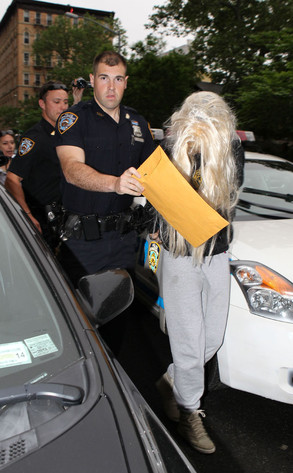 Tyrone/X17online.com
Amanda Bynes followed up her arrest Thursday night with a morning in court.
The 26-year-old actress could be seen entering a New York City courthouse on Friday wearing the same outfit she sported when she was taken into custody.
Bynes was subsequently arraigned and released on her own recognizance, despite prosecutors requesting she be held on $1,000 bail. She was charged with reckless endangerment in the second degree, attempted tampering with physical evidence and unlawful possession of marijuana.