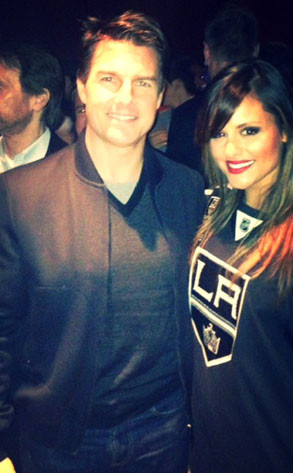 Twitter
Tom Cruise is doing some Idol worship these days.
The superstar swung by last night's playoff between the L.A. Kings and the San Jose Sharks, but the "Oblivion" actor was clearly impressed by more than just the Kings' 3-0 victory.
Cruise made sure to give props to American Idol alum Pia Toscano, who performed a stadium-shaking rendition of "The Star-Spangled Banner." And he didn't hold back on his effusive praise.