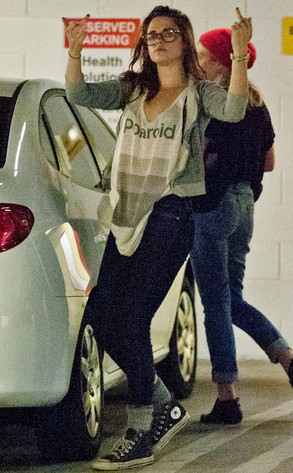 Coleman-Rayner
Sometimes, you can get your message across loud and clear without saying a word.
Kristen Stewart let the paparazzi who were trailing her Thursday through a Hollywood parking garage know exactly what she thought of them, offering up a lingering flip of the double bird.
Which, of course, the shutterbugs buzzed all over.
E! News has learned that Stewart was mobbed in the parking garage by over 20 paparazzi and that her behavior was simply a reaction to feeling like she was being stalked by the photogs.