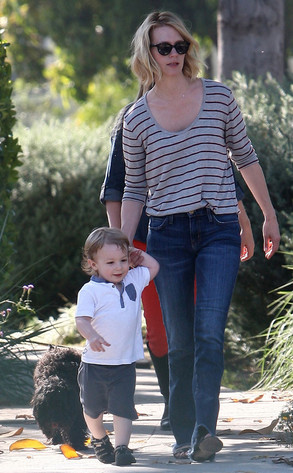 ROQU/AKM-GSI
It's been almost two years since January Jones' son Xander entered this world, and the mystery continues: Who is his father?!
But don't expect an answer to that question anytime soon (or ever, for that matter), as the Mad Men actress is sticking to her guns about keeping certain bits of information, such as Xander's paternity, private.
"It's just not something the public needs to know," she tells Edit magazine. "I don't divulge my sexual preferences. There are parts of your life—no matter what your job—that should remain private."