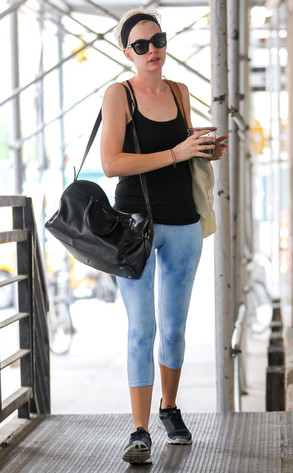 PacificCoastNews.com
Anne Hathaway knows how to wear haute couture, but homegirl looks good when she's dressed down, too!
Yesterday in NYC, the 30-year-old Oscar winner managed to make blue, tie-dyed spandex pants look chic as she made her way to the gym. (Do not try this look at home.)
Later in the day, the newly blond beauty kept things casual in flats, denim shorts and a simple black T-shirt on a coffee run in Brooklyn.