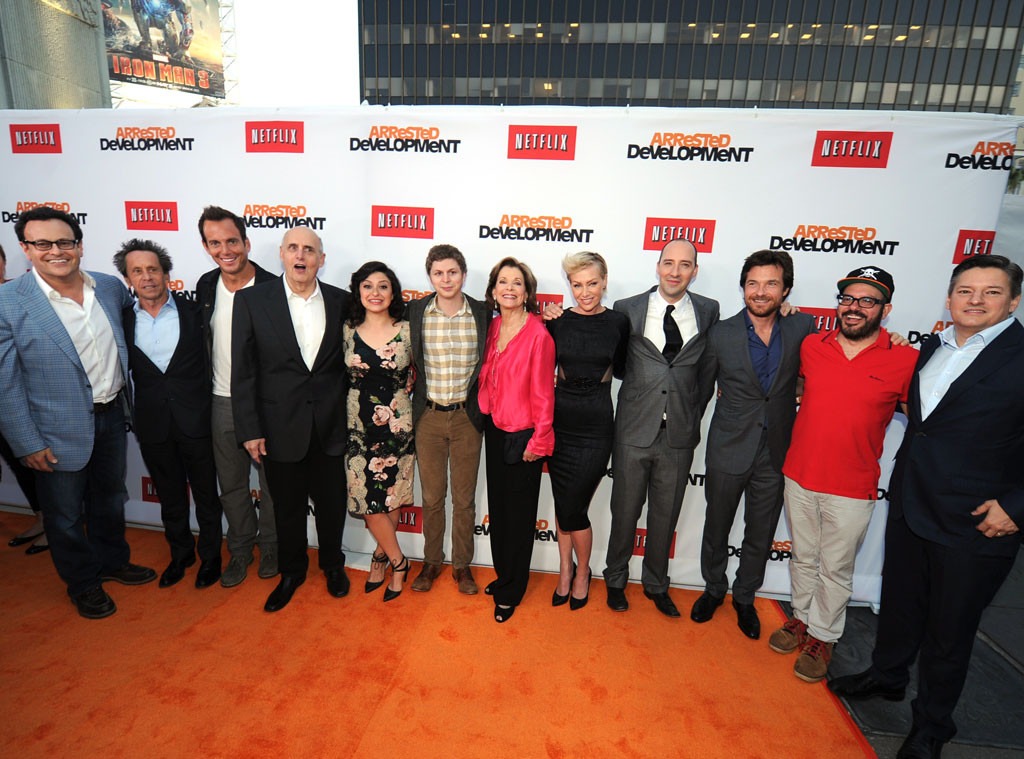 Courtesy: Michael Buckner/Getty Images for Netflix
Can't the Bluth brothers just get along? Or at least the actors playing them?
While talking to Jason Bateman and Will Arnett at the Arrested Development Los Angeles premiere, the onscreen brothers had to go and make things awesomely uncomfortable for everyone when they got into a fight. To be fair, Arnett kind of started it when he mocked Bateman's beard. But then things got real when Bateman took gum out of his mouth and put it on Arnett's shoulder while he was giving an interview.
Basically, it seems like business as usual for the Arrested Development gang.
Watch our exclusive interviews below to bask in the glory that is the Bluth family.
Arrested Development premiers this Sunday, May 26 only on Netflix. Huzzah!