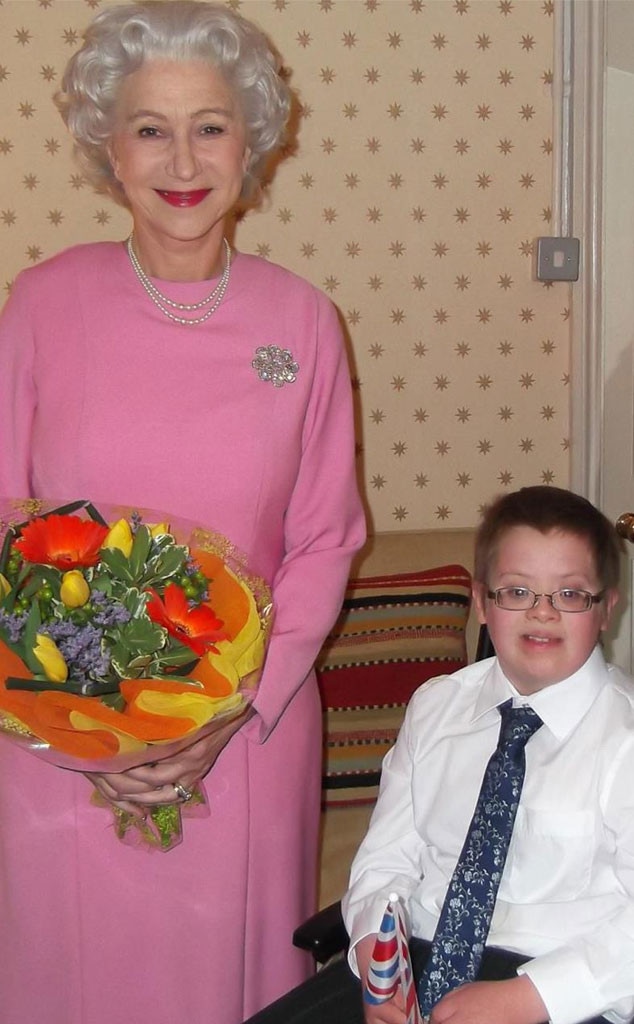 Facebook
Helen Mirren has treated a 10-year-old boy like royalty.
Oliver Burton, who was born with Down's syndrome and has been diagnosed with cancer, had a wish to meet Queen Elizabeth II. However, when a visit with her proved unattainable, the Oscar winner was more than happy to help make that wish come true.
Mirren, who earned an Academy Award for playing the royal matriarch in The Queen, invited Oliver and his family to see a West End performance of the play The Audience, in which the actress portrays, yep, the queen.
After the show Oliver was brought backstage, where Mirren remained dressed in character. The two proceeded to have tea together, and Oliver got to play with the two corgis used in the play.
Later, Mirren even knighted the young man.
"She stayed in characer for the whole thing," Oliver's father, James Browne, told the Daily Mail. "Oliver thought she was the real queen, and well, that's good enough for us."