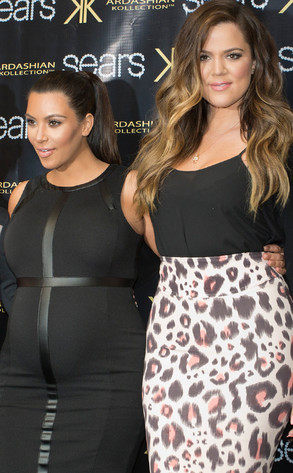 F. Carter Smith / Splash
Khloé Kardashian Odom is continuing to defend sister Kim Kardashian from haters who criticize the mom-to-be's pregnancy body.
"I've been criticized about my weight forever and I've always been happy," Khloé told us yesterday at the launch of Hpnotiq's Glam Louder Program and Bling It On! Contest in Beverly Hills. "So I totally understand how she feels."
Khloé continued, "One day, she was at my house just complaining...not complaining but just saying how hurt she is and she says, 'I can't control it, I'm pregnant, I'm growing a baby, what do they want me to do?' And I just commend Kim for being so strong and she's so beautiful and I think it's wrong that anyone would criticize anyone for their weight, but then especially a pregnant person. And I just wanted her to know when she left my house how much I love her."