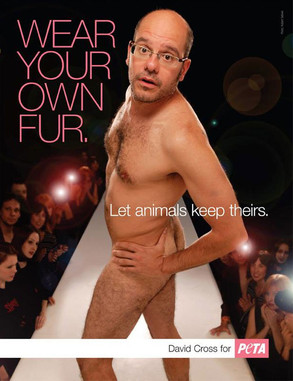 PETA
Why rock animal fur when you can flaunt your own?
At least that was David Cross' theory for his nevernude PETA ad that was brought back to life by the animal rights organization through Twitter yesterday.
"'Never Nude,' no more! #ArrestedDevelopment's David Cross WOULD rather go naked than wear fur :)," they wrote.