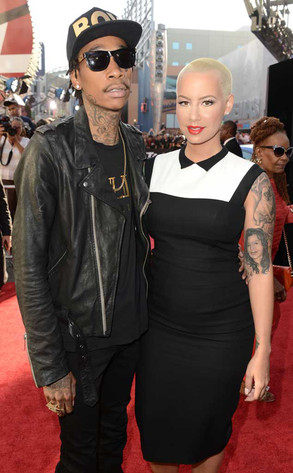 Kevin Winter/Getty Images
If you're looking to see Amber Rose and Wiz Khalifa out and about with their new baby son, Sebastian, you'll have to look real hard.
The married-to-be couple hasn't taken the baby out much since he was born just three months ago.
"He doesn't do car seats," Khalifa said at last night's Fast & Furious 6 premiere in Universal City. "He doesn't like them."