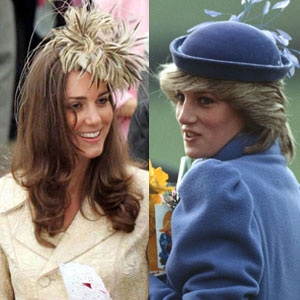 SIPA, Rex USA
OK, so not everybody finds Kate Middleton endlessly fascinating.
But, if she's so inconsequential, why the whole chapter about her?
Author Joan Alison Smith calls Prince William's pregnant wife "unambitious, controversial and bland" in her latest book, The Public Woman, according to excerpts printed by London's Daily Mail.
In a chapter titled "Queen Wag," referring to a slang term for the wives and girlfriends of prominent British men that originated among the football set, Smith writes, "By the age of 30, the new Duchess of Cambridge had done little since leaving university except play a supporting role to her boyfriend, marry him with great pomp and ceremony and get pregnant."
''She had never really enjoyed an independent identity or income—even her clothes were paid for by her father-in-law—and didn't seem to aspire to either."
Smith, who reportedly has turned down an invitation to receive an MBE from the royal family, continues: "It's all the more telling that the prime candidate, the woman who arguably deserved the title more than anyone, never appeared on lists of the country's leading contenders" for Queen Wag.
Middleton, she writes, is known "not for her achievements but her willingness to play the most traditional feminine role of all: waiting for a husband, getting married and not long afterwards becoming pregnant."
And Smith doesn't let the Princess Diana go unscrutinized, either, calling Will and Prince Harry's late mum a woman who, per The Province, "made catastrophic choices about men and showed not a glimmer of insight into why her relationships kept going wrong. Diana exemplifies a species of female narcissism which is repeatedly misread in popular culture, glamourizing stunted ambition—wanting fame and admiration—and erasing any requirement for personal responsibility."
The royal family hasn't commented on the book.
After similarly minded criticism about the duchess from Booker Prize-winning author Hilary Mantel made headlines earlier this year, British Prime Minister David Cameron defended Kate as "someone who's bright, who's engaging, who's a fantastic ambassador for Britain."