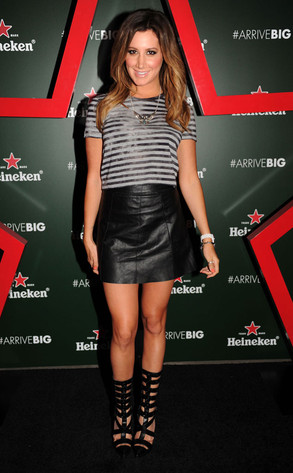 seth browarnik/world red eye
Ashley Tisdale is focusing on her safety.
The actress (and exceptional twerker) obtained a temporary restraining order against an overzealous fan last week in Los Angeles Superior Court.
Tisdale filed the court documents against 21-year-old Nicholas Fiore, who is currently in the custody of LAPD, saying the young man claims to be her "boyfriend" and fears for the safety of her actual beau Chris French.