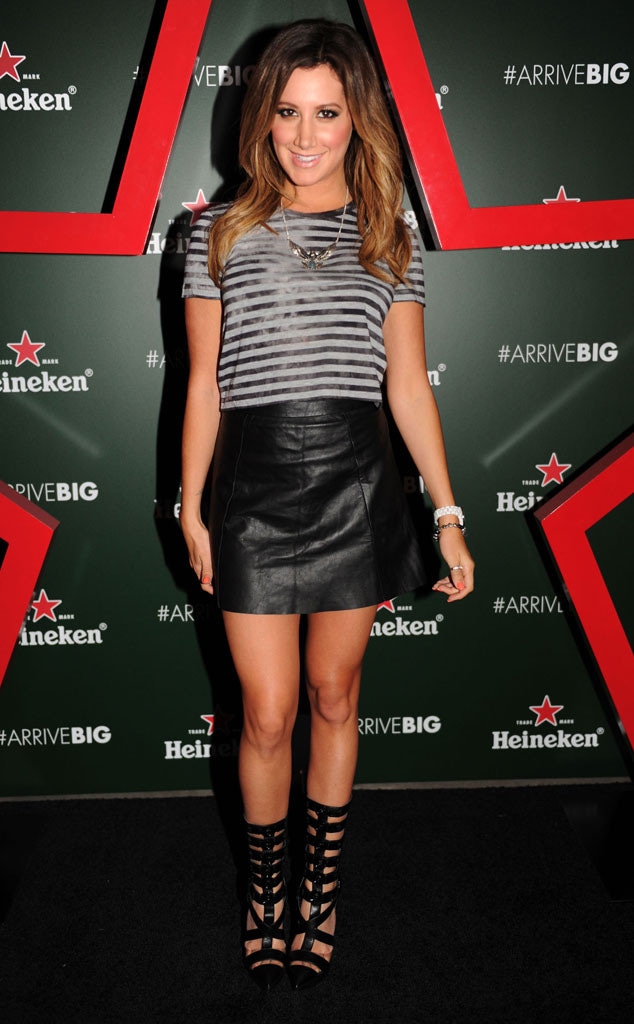 seth browarnik/world red eye
Ashley Tisdale is focusing on her safety.
The actress (and exceptional twerker) obtained a temporary restraining order against an overzealous fan last week in Los Angeles Superior Court.
Tisdale filed the court documents against 21-year-old Nicholas Fiore, who is currently in the custody of LAPD, saying the young man claims to be her "boyfriend" and fears for the safety of her actual beau Chris French.
Fiore has been ordered to stay 100 yards away from the star, and is also forbidden to contact her 31-year-old boyfriend, who also lives with Tisdale.
The celeb says Fiore has shown up at her house and attempted to gain access by pretending to be a delivery man, along with sending out multiple tweets about being her boyfriend.
"He is not my boyfriend, I don't know him and I have never met him," Tisdale says in her TRO request, adding that Fiore has also tweeted her lyrics that have gun and violence references, which she considers a threat. "I have been mentally and psychologically harmed because of the harassment because I constantly fear for my safety and the safety of my boyfriend," she said.
 
A hearing to determine whether or not the restraining order will become permanent is set for June 5.