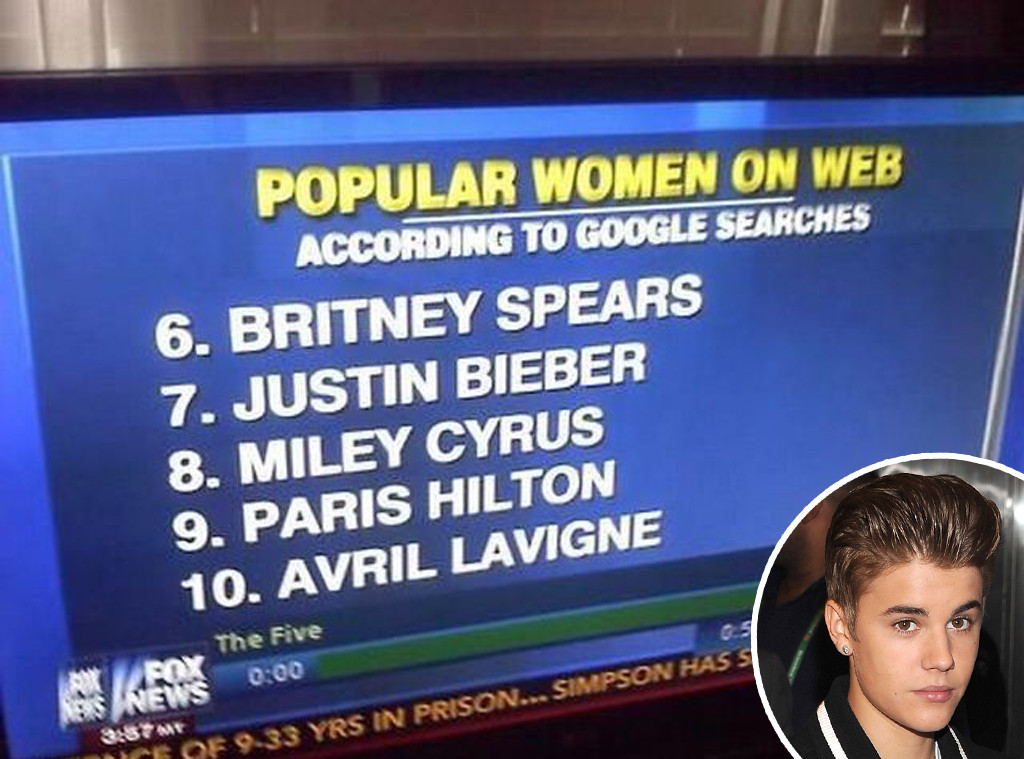 Fox News; Getty Images
But there is a silver lining: Justin's arch nemesis, Taylor "Can We Have Another Question?" Swift didn't even crack the top 10 in 2010 or 2011. So who's sticking their tongue out at who now, Swift?!
AP Photo/Matthias Schrader
Mally, he left you in a German monkey prison! You don't have to stand up for him anymore!
The rest of 2010's list is below:
10. Avril Lavigne
9. Paris Hilton
8. Miley Cyrus
7. Justin Bieber
6. Britney Spears
5. Rihanna
4. Beyoncé
3. Madonna
2. Ke$ha (pronounced Key-sha, just like Britney Spears says it!)
1. Lady Gaga
But Justin? You'll always be the No. 1 most popular woman on the web in our hearts.