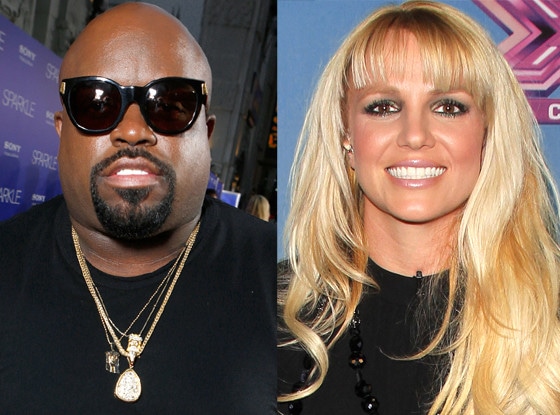 Courtesy of SPE; Inc./ Eric Charbonneau; Jen Lowery / Splash News
Cee Lo Green may have just finished a residency at Planet Hollywood in Las Vegas, but he's still not about to offer any words of wisdom to Britney Spears about her upcoming Sin City gig at the same hot spot.
"She's a seasoned veteran, you know what I mean," the returning judge on X Factor said at the Billboard Music Awards. "I don't know if she needs any of my advice. I need some of hers."
Green, however, was happy to recall his run in the entertainment and gambling mecca.
"You get up, you work out, you go downstairs to do your job, go upstairs, go to a club, grab some girls, have some sex, go to sleep," he said with a laugh.
Oh, really?
"Sex is healthy—protected sex that is," Cee Lo said. "Use Magnums, kids!"
Meanwhile, Las Vegas show veteran Celine Dion also talked Britney.
"She knows exactly what she needs to do," said Dion, who is currently recording a new English language album. "She is a hard worker. She's very talented and you know what, there's a place for everybody. You just have to make sure you take your seat. You have to make sure you get ready, you prepare yourself, you focus and everybody can do it. She can do it.
"I'm a mom," she added. "I do my show and I enjoy the moment and I run to my kids. That's my success."
Sounds like the perfect plan for Britney.
Now we want to hear from you. Excited to see Britney perform in Las Vegas? Leave your comments below.