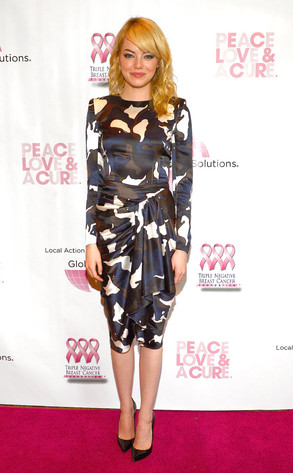 Larry Busacca/Getty Images for the Triple Negative Breast Cancer Foundation
Emma Stone has always been close with her mother Krista Stone.
But upon hearing the news in 2008 that she had been diagnosed with triple negative breast cancer, the two became inseparable.
"I was oddly stoic, the opposite of how I usually am," the actress told People. "But it was terrifying."
The actress put on a brave face for her mother throughout the scary ordeal, which included a year and a half of chemotherapy and constant trips to Arizona to visit her mother in treatment.