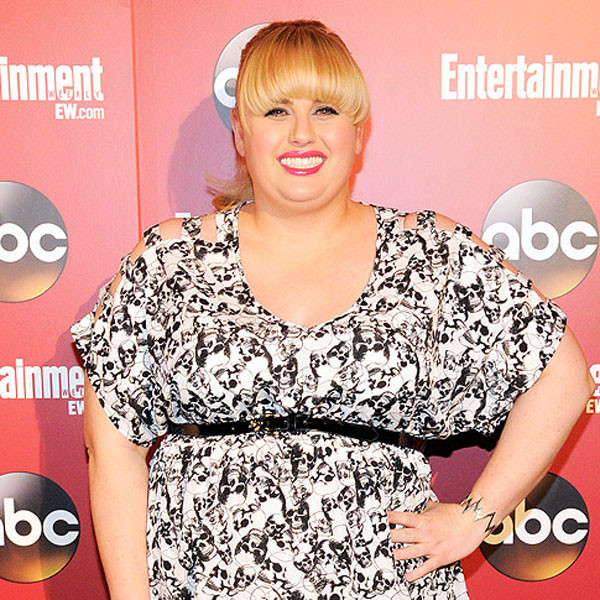 ABC/Lorenzo Bevilaqua
It was love at first sight (of those peas falling down her back in Bridesmaids) with Rebel Wilson, so we were very happy when ABC announced it was picking up her pilot Super Fun Night for this coming Fall TV season. For Wilson, she was just excited to be able to convince her family she really had her own show.
"I think my family was like, 'Do you really got a TV show, because when is it gonna come out?'" she told us on the ABC Upfronts red carpet. "Now I can say it's coming out after Modern Family on Wednesday nights."
Not a bad time slot, seeing as that ABC comedy is one of the most popular shows on the air right now.
"I've heard of that show Modern Family. I've heard it's quite good. Maybe won some Emmys," Wilson joked.
Speaking of things that are "quite good," critics and audiences fell head over heels for Rebel Wilson's 2012 musical comedy Pitch Perfect. So much so, that Universal greenlit a sequel this year, set to release in 2015, and Wilson said she cannot wait to start filming.
"They're writing the script [right now]," she revealed. "I'm excited about it. I loved doing the first one. Our director Jason Moore is back. Our writer Kay Cannon is writing the second script. So, yeah, it's gonna be pretty awesome."
To hear more about Wilson's new series on ABC, watch our exclusive interview below!
Related:
Rebel Wilson Is Having a "Super Fun Night"