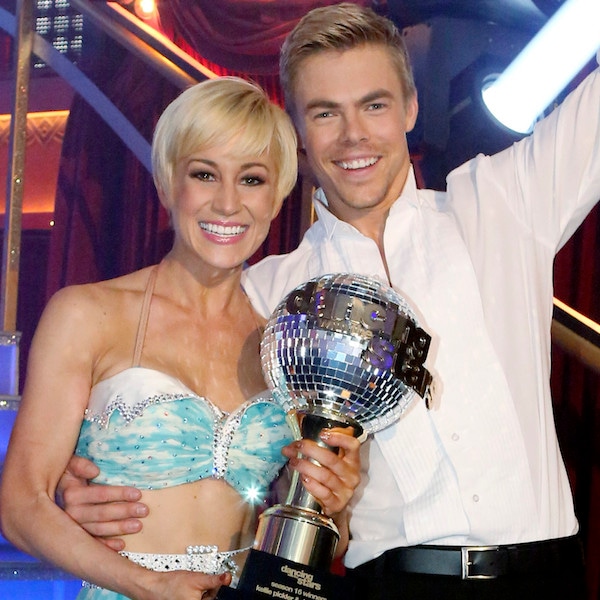 ABC/Adam Taylor
Last night on Dancing With the Stars, Kellie Pickler and Derek Hough were crowned the winners of season 16 and were bestowed the honor of hoisting the mirror-ball trophy. When we caught up with the champions right after their win, they could not stop gushing over each other.
"It's not about me winning. It's about Kellie," Hough tells us. "It's about our celebrities because this is their first and their only time on the show. I am overjoyed and so happy that Kellie got to experience this. It's amazing. And it was such a hard season and everyone was so fantastic."
In fact, it was Derek and not host Tom Bergeron who revealed to Kellie that they won during the live taping, because she couldn't hear their names being called. She just knew they were the champions when Derek started screaming.
"Derek has taught me so much and he's just such an amazing person and I'm so glad that I got to meet him," Pickler says. "I have a big brother in him. We've had so much fun. Win or lose, it's been amazing."
Watch our full interview with the season 16 champs below!