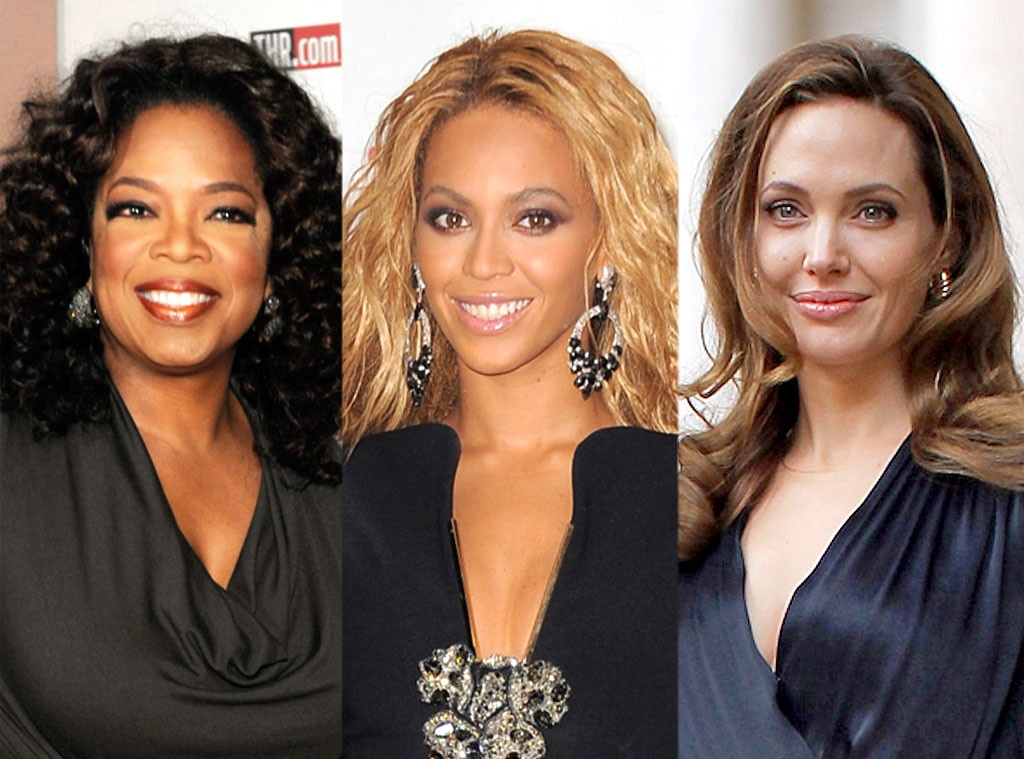 AP Photo; Getty Images; WireImage
Who run the world? Girls.
Beyoncé's lyrics reign true as Forbes' has unveiled their annual World's Most Powerful Women List, which features 100 of the fiercest females ranked by wealth, media momentum and social impact.
Unsurprisingly Jay-Z's missus landed a top spot on the list coming in at No. 17, but she was no match for Oprah Winfrey, who nabbed the No. 13 slot, falling a little from No. 11 last year.
Angelina Jolie (No. 37), Shakira (No. 52) and Gisele Bündchen (No. 95) are also featured on this year's list, not for their beauty or Tinseltown success, but for their efforts with the United Nations. Sofia Vergara, who co-owns LatinWE came in at No. 38, suggesting a new kind of celebrity role model as women in Hollywood continue to make an impact worldwide.
The highly coveted No. 1 spot went to German Chancellor Angela Merkel, who has made the list eight times over the past 10 years, seven times at No. 1.
First lady Michelle Obama and former Secretary of State Hillary Clinton weren't far behind, taking the 4th and 5th spots, respectively.
This year's list also saw a rise in female entrepreneurs, particularly in the fashion world. Zara founder Rosalia Mera came in at No. 66, while Tory Burch (No. 69), Diane Von Furstenberg (No. 74), and Miuccia Prada (No. 58) all made the cut for their successful business ventures.
Check out the full list here to see all 100 lucky ladies.