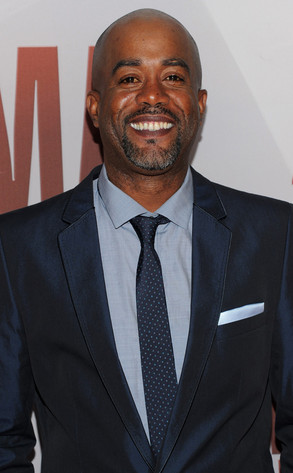 Jason Kempin/ABC
Country music star Darius Rucker took to Twitter to publicly address a racist comment made toward him earlier this week.
Rucker covered Bob Dylan's "Wagon Wheel" at the Grand Ole Opry on Sunday and later received a tweet saying, "@DariusRucker Leave country to the white folk."
The former Hootie and the Blowfish frontman immediately responded with, "WOW. Is this 2013 or 1913?" and added, "Ill take my grand ole Opry membership and leave your racism. Wow."
When the singer was asked by fans why he even acknowledged the hateful tweet, he wrote, "So the world can see them."