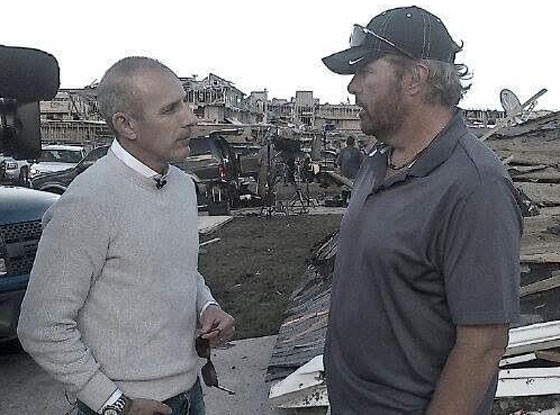 Twitter
Toby Keith, like many others, is devastated by the tragedy that hit his hometown of Moore, Okla., on Monday.
And on Wednesday's Today, the country star revisited the place he grew up, clearly rattled by the damage the tornado caused, but also optimistic about the future of Moore.
"It was devastating to see," Keith told Matt Lauer. "I know all these streets."
"These people are so prepared for it," he added. "It's just awful, but people here are so resilient."
The "Hope On the Rocks" singer still has lots of family in the area. His mother's house was missed by the tornado by about a mile, and his son-in-law, despite being injured, beat first responders to one of the elementary schools to help rescue children and teachers from the wreckage.
Keith urged others "rally around" the storm-ravaged areas in whatever way they can. For information on ways to help those affected by the severe weather in Oklahoma, visit: http://wh.gov/oklahoma.
(E! and NBC are both part of the NBCUniversal family.)