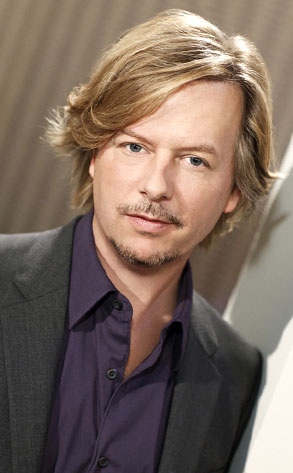 Red Cross
David Spade may be a funny dude, but he knows when it's time to get serious.
E! News has exclusively learned that Spade has donated $200,000 to the American Red Cross to go toward disaster relief efforts in Oklahoma following Monday's deadly tornado.
"When I was four, I moved from Michigan to Arizona and our house got hit by a tornado a week later," Spade tells us. "Always been scared of them. I know the Red Cross will do everything they can to help people get the help they need."
The celeb also encourages others to spread the wealth, tweeting, "Hey everyone, obviously brutal in midwest w tornadoes. I just kicked some money to https://redcross.org try to give a bit if u can."
While Spade remains mum when it comes to his exact tally, we hear that he has donated more than $800,000 overall to the Red Cross through the years.
For instance, in 2011, the actor donated another $200,000 to help those affected by a deadly tornado outbreak in Alabama.
Talk about your rules of human engagement.