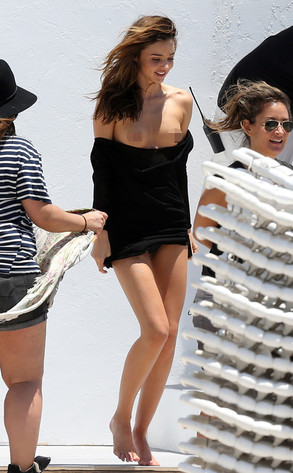 INFphoto.com
It wasn't Miranda Kerr's face that stole the show during her latest photo shoot.
Instead, the Victoria's Secret veteran—who, ironically, was modeling skin-care products rather than lingerie today—gave the crew and an obliging photographer a glimpse of her bare breasts when her black sweater got away from her on a sunny day in Miami Beach.
Or maybe the sweater itself decided it was better needed elsewhere (like covering Kerr's bum) and just opted to take the plunge.