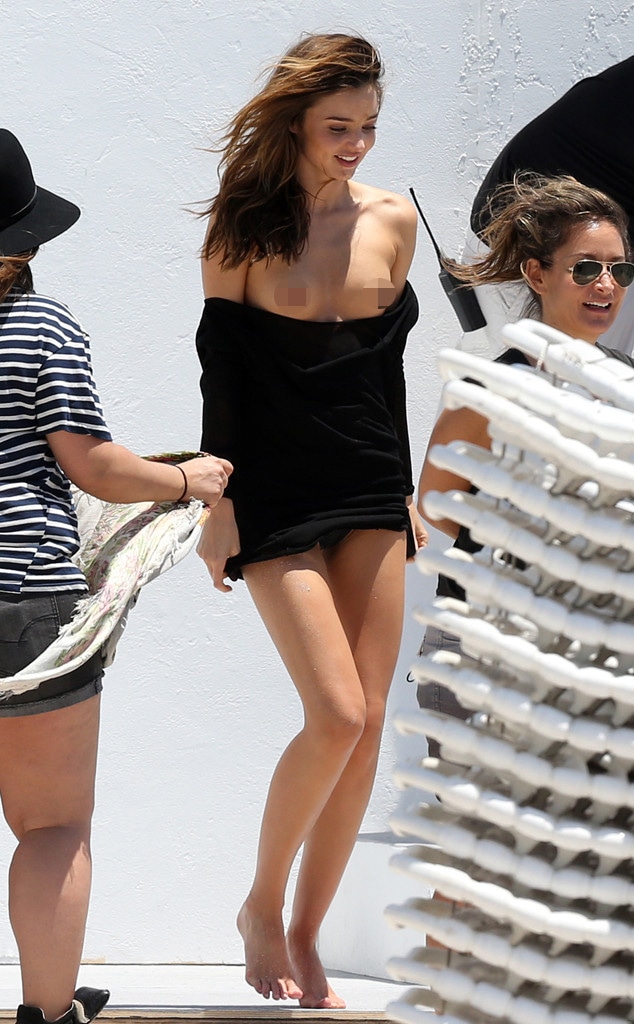 INFphoto.com
It wasn't Miranda Kerr's face that stole the show during her latest photo shoot.
Instead, the Victoria's Secret veteran—who, ironically, was modeling skin-care products rather than lingerie today—gave the crew and an obliging photographer a glimpse of her bare breasts when her black sweater got away from her on a sunny day in Miami Beach.
Or maybe the sweater itself decided it was better needed elsewhere (like covering Kerr's bum) and just opted to take the plunge.
"Oops, scandalous!" read the amused pout on her face, captured in another pic, when she hastily held up one hand to partially shield herself. 
Other than the double nip slip, however, the rest of Kerr's shoot for her own Kora Organics skin-care line seemed to go along just fine.