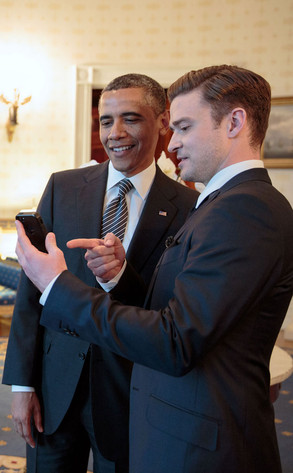 Official White House Photo by Pete Souza
What are Justin Timberlake and President Barack Obama looking at?!
The pair were photographed last month (takes a while for the pics themselves to clear national security, apparently) looking at something attention-grabbing on J.T.'s cell phone.
But, as much as we'd love to say the duo pulled a Meryl Streep and Hillary Clinton and snapped a selfie together, that unfortunately wasn't the case here.
Unless this is the two of them reviewing their photo together and deciding what filter to use...