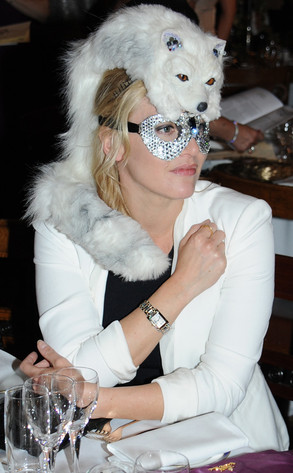 Richard Young/Rex/Startraksphoto.com
Talk about a stone cold fox!
At a Cardboard Citizens charity gala event in London on Saturday, Kate Winslet perched a hard-to-miss snow fox atop her head.
So, why did the Brit babe accessorize her black-and-white outfit with the humorous headgear? We're guessing she was really thrilled about embracing the event's "secret beauty " theme. After all, when paired with her sequined face mask, Winslet's furry friend is definitely one, ahem, sly fox when it comes to obscuring the Oscar-winning actress' identity.