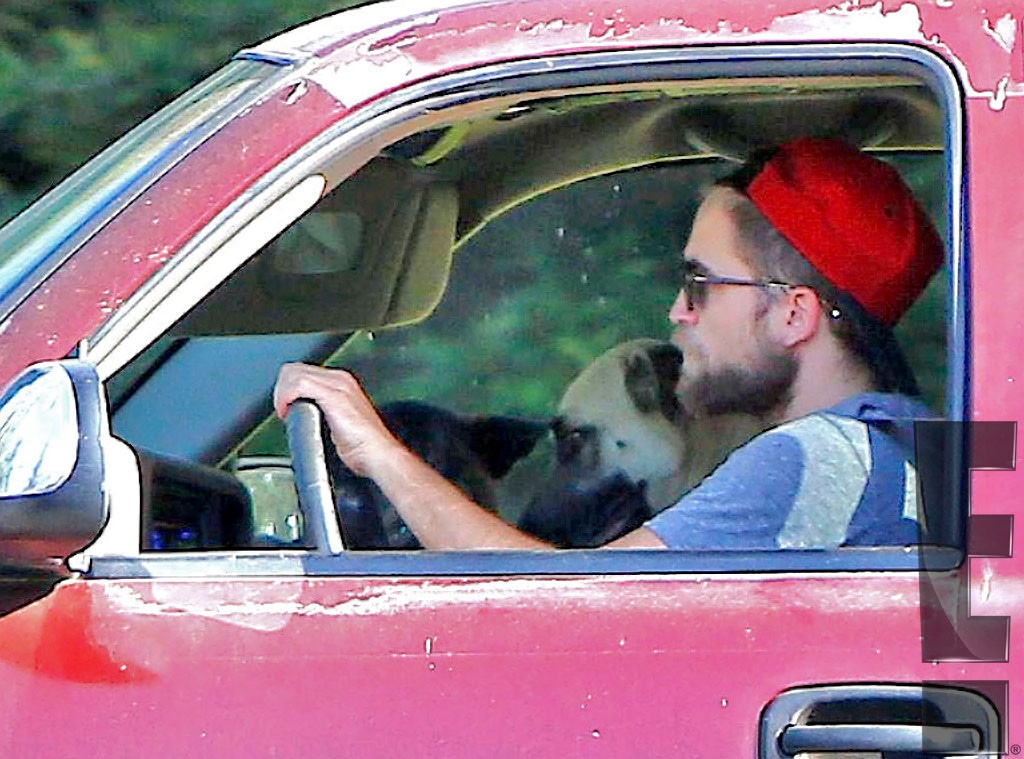 Blanco/X17online.com
Robert Pattinson is going through the motions—the motions that tend to follow a breakup, that is.
The Twilight heartthrob was spotted clearing out of Kristen Stewart's home in L.A.'s Los Feliz neighborhood on Sunday afternoon, just a day after word got out that the longtime couple had split up.
A source tells E! News that Rob arrived with a pickup truck at around 4 p.m. After about 45 minutes, he took off with his two dogs, his bike and a number of suitcases and trash bags.
Kristen was there at the time and Rob looked very upset, the source says, adding that the actor went back to his place and stayed put for the night.
Another inside told us Sunday that Kristen was "heartbroken" over the breakup, though some in the know say it could easily be just temporary—and they certainly wouldn't be the first celeb couple to give romance yet another shot.
Meanwhile, we had recently heard that Robsten were "having some difficulties" with their relationship, despite their strong feelings for each other, and—as tends to be the case with such things—multiple factors did indeed contribute to their split.
—Reporting by Michelle Falls