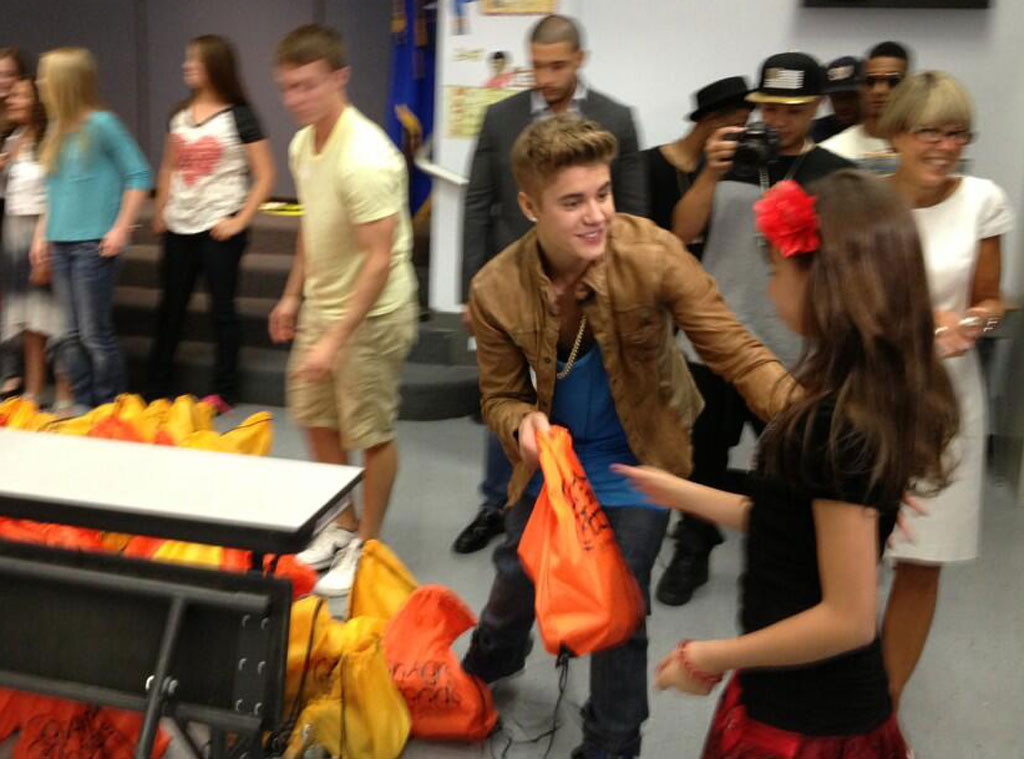 Twitter
Justin Bieber's dedication to his fans knows no bounds.
Last Friday the singer made his second surprise stop at Whitney Elementary School in Las Vegas (he first visited last December). The Biebs was in town for the 2013 Billboard Music Awards, but made sure to take time off from rehearsals to see 600 of his youngest fans and give them a day they'll never forget.
Bieber spent over an hour helping pack and hand out food donations totalling $150,000 and pledged to fill the school's pantry for one year.
"My mom and I went to food banks, so being able to help now is amazing," the 19-year-old revealed.
Biebs wiped away tears from both the boys and girls who were so thankful to have him visit again.
"My children get food bags every weekend. Justin is helping with ConAgra food to make sure we have weekend food bags for a whole year," the school's principal Sherrie Gahn said.
But the "Boyfriend" singer wasn't quick to leave the school without giving some sage advice.
"Listen to the principal and the teachers and always try your best," he said.
We're happy to see him continue to use his star power for good!
—Additional reporting by Senta Scarborough