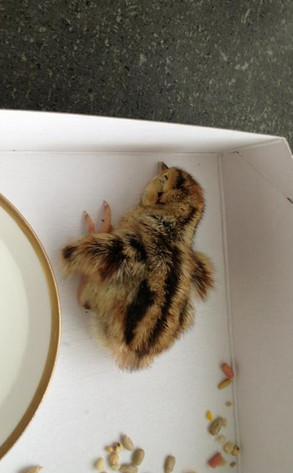 Twitter
Patrick Stewart may have just adopted an unlikely new pet.
The Star Trek star came to the real-life rescue on Sunday when he took in a baby chick he found in the backyard of his Park Slope home in Brooklyn, N.Y. The do-gooder then immediately consulted Twitter (how appropriate) to ask his followers for some advice.
"Help. Found a tiny baby bird in my garden and brought it in. What can I do?" the 72-year-old actor tweeted, sharing a pic of the bird in a small box next to what looks like a bowl of water and some bird feeder mix.
Followers responded with a variety of suggestions, including calling a wildlife rescue organization for help.
Looks like you're doing good, sir. Tweet on!